Plan Early!

January, 2020
From: Allen James
The holidays are here & gone and I hope all of you have had a safe and wonderful time. Each year I have encouraged everyone to plan out their CPR & First Aid training needs early in the year so there will be no last minute surprises on your calendars. Some organizations have embraced this suggestion and have already scheduled classes into 2020. We still have dates open, so call or email with any date requests or questions you may have. Remember to be mindful of holidays when organizing your CPR scheduling. Have a great 2020!
Bear in mind that we have quality instruction with a focus on orchestrating learning that includes a process on how to "think" about an emergency and then providing a "tool box" of CPR and First Aid skills. This training prepares your employees to respond to both corporate and individual emergencies and enables them to prepare their families for natural disasters. What a wonderful benefit to pass on to your employees and their families.
How Can Your Smart Phone be of Help during an Emergency.



Do you know who answers your cell phone when you call 911? Well, now you know – the California Highway Patrol. Lake County has CAL Fire & CHP. Keep it simple. Save time. Put the following in your phone contact directory:
County Sheriff dispatch – Sonoma; 707-565-2121, Mendocino; 707-468-4086, Napa; 707-253-0911. Local city or town 7 digit emergency dispatch number.
ICE (In Case of Emergency) and a person's name connected to the phone number. Have a back-up ICE number.
During a regional power outage, cell, VOIP and cordless phones will not work. Plug in a corded phone. When replacement cell towers erected, you will only be able to text.
Smart phones have medical info apps. For Apple phones, look in Health app (Medical ID). Other phones, find ICE Emergency app. Fill it out. They can't be locked out. Put a child's medical info taped to or in a pocket of child safety seat. Put everyone's medical info in an envelope marked (EMERGENCY) in the auto glove box.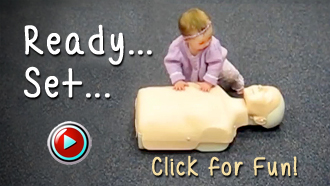 Note: Go to the Home page on my website and either pause the header video, or wait until the header video is complete, then click the: Ready, Set, FUN button! Enjoy!
Postal Service or Email for Newsletters


Let me know your preference for receiving our newsletter.  If you have received the newsletters via USPS and prefer e-mail, please e-mail me the e-mail address you wish or multiple addresses as needed.  If you wish not to receive them at all, please let me know.  If you have any subjects you wish me to look into, please send me your questions; others may have the same inquiries.


Be Safe!

As a first responder, your part in this process is crucial; that is why good training is critical. We can provide that training. Remember - Life Matters
Back to Top     |     Back To News

CPR Training for Sonoma, Mendocino, Lake, Napa, and Marin Counties.