Stories
Stories can be fun and interesting ways to see how valuable CPR and First Aid training can be. It is a given that not everyone will be confronted with an emergency situation. Yet if and when it comes, and you ask, "Can I make a difference?" the answer will be "Yes"! The following are stories that I have heard from students of mine over the years.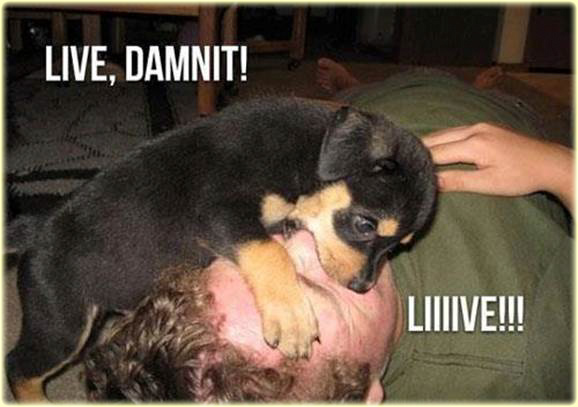 Making A Difference!
Texted to Allen (and response):

Michelle :
"Hey you,
I pulled an injured woman from a rolled vehicle, which had leaking fuel today, while driving for work. Two babies, and two adults. Older child back injury, infant appeared ok, conscious, good skin color, driver possible broken ribs. Work is getting me a crisis counselor. Adrenaline didn't kick in that I noticed. Stayed calm, and delegated orders to bystanders.

My training kicked in!

Im beyond exhausted, too tired to talk. I'll call later."

Allen:
I spoke with Michelle over the next few days to help with the PTSD. She is also getting counseling.
This can happen to anyone when we make a difference.


Michelle the heroine. She lived up to her training! 👍⛑🏆🚌

Anytime, Anywhere
I was teaching a California Child Care class in Ukiah, CA at the North Coast Opportunities (NCO) offices when I received a text at 4:17 pm. After turning on the DVD program, I looked at my phone and read the following: "Just did CPR on 84 year old man and saved his life!!!"

This came from a fellow CPR Instructor, Tami Bartolomei, Program Director, NCO Volunteer Programs. I informed the class and sent the following message: "WOW!!!! The whole class says WOW!!" Her response: "I am shaking but good. Hope he makes it! Had a big gash in head!! My response: "Take care of ur self. U r in shock! Is someone with u?" Her response: "Yes, doing good thanks."
This is real time CPR. It can happen anytime anywhere. Can you make a difference? Are you ready to make a difference? He lived!

Taking Action


As a member of the Brooktrails CERT, I took the American Red Cross Wilderness and Remote First Aid course taught by Allen James on Oct.16/17, 2011. Two evenings later I was attending a 'Save Our Libraries' meeting at the home of a friend. An hour into the meeting a gentleman suddenly fell to the floor suffering from a grand mal seizure.

I announced that I was trained in Emergency First Aid. The group immediately moved back allowing me to treat the victim. 9ll had been called and soon an ambulance arrived and rushed the victim to the hospital where he spent two days.

Without the excellent training I got through taking Allen James' class, I would not have felt confident enough to react and take care of the problem.

--Jacque Leal.




Choking Baby
When I taught classes at the Sonoma County Red Cross office, I would order lunch from the convenience store across the road. This one day, while my sandwich was being prepared, I struck up a conversation with the sandwich maestro. He mentioned that he had attended one of my Adult/Child/Infant/CPR/AED classes about six weeks earlier. I asked him how he liked the class and he said it was his first CPR class and that he liked it, learned a lot and further more, had been able to put his new skills to the test! He then began to tell me the following tale:
He said that about two weeks after his class, he attended a large family, five year reunion with members coming from all over California as well as from out-of-state. Aunts, uncles, and cousins from all branches of the family came together and covered the age spectrum from the elderly to the infants. These newest members of the family, of course, were the center of attention as they were introduced to the whole family.
It was sometime just after lunch, he said, when shouts were heard from the nursery area. He heard someone say, "The baby is not breathing"! He immediately ran toward the nursery and noticed that no one was doing anything nor presumably could do anything to help the infant. Whereupon, he confidently picked up the baby and while standing, began five back blows and then did five chest compressions while holding the baby on his fore arm and thigh. He had poor results until the second set of back blows when the baby began to cry loudly. 911 had been called, fortunately without critical need, and the baby turned out to be fine. He thanked me whole-heartedly for the training as he handed me my sandwich, and I thanked him for paying attention in class so that he was in a position to rapidly respond, because, "Life Matters".




Choking Dog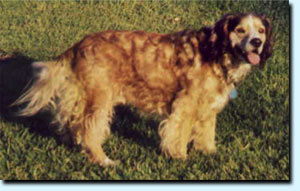 My wife and I had a 35 pound dog for 17 years that was a cross between a Cocker Spaniel and a Beagle. His name was Mutley.
One day around his dinner time, Mutley began choking. He continued to choke while walking down the hallway. This unusual behavior got my attention; clearly he was in trouble. My response was to approach his back legs, put both hands on either side of his ribcage, move my hands back to his abdomen and then give several upward abdominal thrusts. This worked! The object came out and then, being a dog, he ate it again. Thankfully, this time successfully.
This event prompted me to follow up on the Pet First Aid training offered by the American Red Cross. The skills learned are the same as with people with some obvious variations. CPR, rescue breathing, and first aid response to dogs and cats has unique aspects but is principally the same as humans.
Our dogs and cats are members of our family. Shouldn't we be prepared to respond to their emergency needs? Take a Pet First Aid class and you will be prepared to help a four legged family member who is in trouble. Why? Because, "Life Matters".

Back To Top

CPR Training for Sonoma, Mendocino, Lake, Napa, and Marin Counties.