Who We Are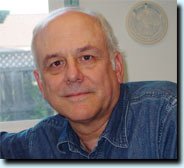 Allen James has been involved in CPR/First Aid training since 1998. As contract security manager of a major hospital in the Bay Area, Allen set up training for his 98 security officers that proved invaluable to the safety of hospital staff and visitors. Later, as a senior LLC security consultant, his knowledge and experience played a significant role helping new corporations as they developed their emergency response teams and policies.
In 2004, The American Red Cross hired Allen as their Sonoma County Health and Safety Coordinator. He continued to expand his qualifications and become a certified Instructor Trainer. His ability to recognize quality instructors and fine tune their teaching skills helped develop the staff that he works with today.
With his background experience in corporate security, as well as his health and safety training for individuals, groups, and corporations, he brings a wealth of information to emergency response training.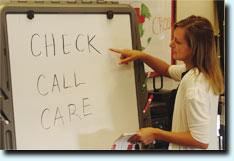 Our Staff is a collection of quality instructors from various backgrounds and life experiences. This diversity brings, to the CPR class, information that blends standard training with reality. It is the instructors' job to orchestrate learning while eliminating any fears that the student may have.
Our staff empowers the student to respond to an emergency whether it is at work, home or anywhere.





CPR Training for Sonoma, Mendocino, Lake, Napa, and Marin Counties.