Measles!

July, 2019
From: Allen James
Half of 2019 is gone and the summer vacations are here. Hopefully, all have been safe and will continue to be so for the rest of the year. If you need any CPR & First Aid training in Spanish or English, let's plan soon. We still have dates open for 2019, so call or email with any date requests or questions you may have.
Remember, we provide quality instruction with a focus on orchestrating learning that includes a process on how to "think" about an emergency and then fill a "tool box" with CPR and First Aid skills. This training prepares your employees to respond to both corporate and individual emergencies and enables them to prepare their families for natural disasters. What a wonderful benefit to pass onto your employees' families.
MEASLES
What to do about it!
Measles is a highly contagious virus that starts with fever, runny nose, cough, red eyes, and sore throat, followed by a rash that spreads all over the body. It is contagious four days before symptoms and four days after rash disappears. The virus is airborne and can remain in the room two hours after the carrier leaves. (www.cdc.gov)

The following can be helpful to determine risk: If you were born before 1957, you would have been exposed to measles during your school years since it was quite ubiquitous at one time. This would have caused a natural immunity. If you were born in 1957 or later, you would have received the measles vaccine during your childhood. By 1970, measles was considered to be completely wiped out in the US. At this point in time, there is no recommendation for adults to be vaccinated or re-vaccinated for measles. The current outbreak is affecting infants and children who have never been vaccinated. People coming in from other countries where vaccines are not provided have spread the disease to unvaccinated infants or children.

</p>
If you have any questions regarding your family's health and safety, contact your family physician.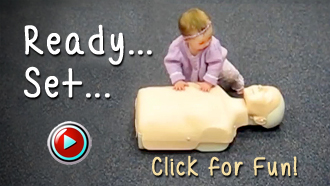 Note: Go to the Home page on my website and either pause the header video, or wait until the header video is complete, then click the: Ready, Set, FUN button! Enjoy!
Postal Service or Email for Newsletters


Let me know your preference for receiving our newsletter.  If you have received the newsletters via USPS and prefer e-mail, please e-mail me the e-mail address you wish or multiple addresses as needed.  If you wish not to receive them at all, please let me know.  If you have any subjects you wish me to look into, please send me your questions; others may have the same inquiries.


Be Safe!

As a first responder, your part in this process is crucial; that is why good training is critical. We can provide that training. Remember - Life Matters
Back to Top     |     Back To News

CPR Training for Sonoma, Mendocino, Lake, Napa, and Marin Counties.