COVID 19

March, 2020
From: Allen James </p>
CORONAVIRUS - COVID-19 CDC – "It is NOT IF, it is WHEN"
COVID-19 is becoming a pandemic disease. What are you doing to protect your family? Is your business, school, workout gym, bank, coffee shop prepared to protect their employees and customers? Below are some websites that can give you reliable information, not political.
NPR: Face Masks: What Doctors Say About Their Role in Containing Coronavirus

VIDEO: How to Wear Masks

Coronavirus (COVID-19) | National Institutes of Health (NIH)


Symptoms of Coronavirus Disease 2019 (COVID-19) | CDC


Prevention, Treatment of Coronavirus Disease 2019 (COVID-19) | CDC


And/or contact your County and State Health Departments
---
COVID-19 has similar symptoms to the flu – fever, coughing, sneezing, shortness of breath. IT MAY NOT BE THE FLU! Stop shaking hands and no fist bumps. More information follows:
SYMPTOMS


     Symptoms can include: Fever, Cough, Sneezing, and Shortness of breath.


     COVID-19 may appear in as few as 2 days or as long as 14 days after exposure. After 14 days symptom free - no virus.
HOW IT SPREADS
     Reduce face to face contact. Stay at least 6 feet away from anyone coughing or sneezing.


     Respiratory droplets are produced when an infected person coughs or sneezes. These droplets can land in the mouths or noses of people who are nearby and can possibly be inhaled into the lungs.


     Surfaces can contain the virus for several days. It is unknown how potent the virus will be over time.
PREVENTION
     Stop sharing the community "popcorn bowl", etc.!
     Wash your hands often with soap for at least 20 seconds, especially after using the bathroom, before eating, and after blowing your nose, coughing, or sneezing! Hand sanitizers work well (CDC 60% alcohol! I prefer 70%).
     Cover your mouth with a cloth-covered arm when coughing or sneezing! Avoid touching eyes, nose and mouth.
     Take care of yourself: reduce stress, get lots of sleep, stay warm, and practice your workplace safety programs!
     Have a face mask (N-95) and make sure it fits. Surgical masks are not sufficient protection.
If you are sick, STAY HOME. Schools may close.
     Ask your business what their plans are to respond to the COVID-19.


     The biggest threat is "Community Transfer". This is when COVID-19 infects a person without a known contact source. This is very dangerous.


     No public gatherings.


     Frequently clean and disinfect touched objects. Use 1 part bleach and 9 parts water and dispose of it after 24 hours, but not into a septic tank. Options to wipe surfaces that do not harm septic systems are vinegar, regular household cleaners, sprays or wipes.
WHAT TO DO IF YOU'RE SICK
     Do not go to work or school if you are sick!


     If you develop a fever and/or other symptoms of respiratory illness such as cough or shortness of breath, especially within 14 days after traveling, you should call ahead to a healthcare professional and mention your recent travel or any close contacts.


     If you are a Health Care Giver, check the above CDC website for guidelines.


     People who are older and/or medically compromised are at risk.
P.S. GET YOUR CPR TRAINING COMPLETED BEFORE THE PANDEMIC GOES VIRAL!
STAY WELL AND BE SAFE!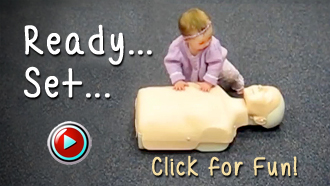 Note: Go to the Home page on my website and either pause the header video, or wait until the header video is complete, then click the: Ready, Set, FUN button! Enjoy!
Postal Service or Email for Newsletters


Let me know your preference for receiving our newsletter.  If you have received the newsletters via USPS and prefer e-mail, please e-mail me the e-mail address you wish or multiple addresses as needed.  If you wish not to receive them at all, please let me know.  If you have any subjects you wish me to look into, please send me your questions; others may have the same inquiries.


Be Safe!

As a first responder, your part in this process is crucial; that is why good training is critical. We can provide that training. Remember - Life Matters
Back to Top     |     Back To News

CPR Training for Sonoma, Mendocino, Lake, Napa, and Marin Counties.